Now is the time to have your say on a new planning application for Hunts Grove – more details and link to the planning portal below.
The Parish Council has submitted its consultation response and assessment to the planning department following the 13 June 2022 full council meeting. A copy is available by clicking here.
The Parish Council invites residents to consider the consultation response and the planning application and to respond with their own comments on the planning portal with their views on the application. 
The Parish Council is also interested to hear the views of residents during an initial consultation running until the end of July 2022. We invite residents to contact the council with their views via clerk@huntsgrove-pc.gov.uk and/or join us at the full council meeting on July 11th, 6:15 pm at the school.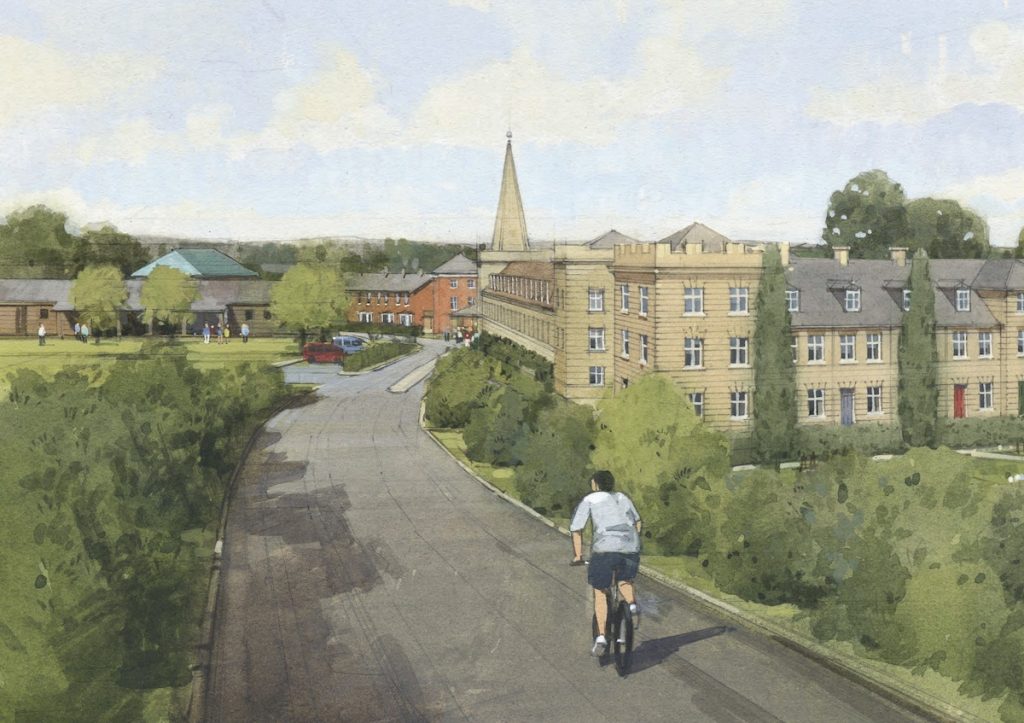 Some of the key planning documents are copied on our website here for reference. 
Important
First and foremost, we suggest you add your comments to the official planning application. View all plans and documents and leave your own consultation response at the planning portal by clicking here.
If you wish to copy your comments to the Parish Council and/or the developer, that will be welcome.
Shops, Restored Farmhouse, Allotments, and more
The planning application is an additional 76 homes to the 2020 planning application already approved. The application seeks to resolve many of the features lost when the Hunts Grove masterplan was changed by Crest Nicholson in 2015, especially designing-in shops, and gathering spaces within the residential areas.
The application also includes restoring the old farmhouse instead of demolishing it. The farmhouse would be available for community benefit uses, for example including a cafe and flexible meeting and office space.
The current allotments plan would be modified and split across two sites. Overall, the new plan would see a larger allotments space with better facilities than the current plan. See the Parish consultation response for our views on this.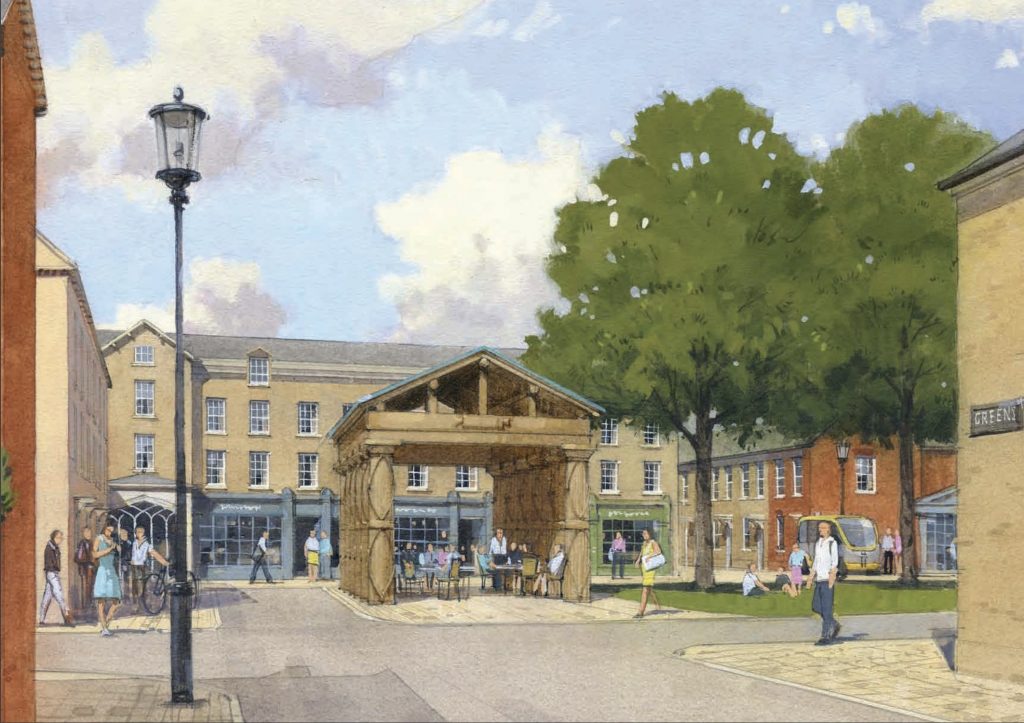 The application includes affordable housing and two retail units, meaning local food and retail opportunities within the residential areas – a big plus point compared to the existing residential-only provision at Hunts Grove and noting that Crest moved the "neighbourhood centre" out to the A38.
Parish Council Supports
As set out in our initial consultation response, the Parish Council supports the application subject to continued discussions on the points raised. The developer has consulted with both Hunts Grove Parish Council and Haresfield Parish Council over the last two years whilst they were putting their planning application together. We thank them for their attention to our wishes for the community.