Skip To Content
Accessibility
Hunts Grove Local Policing Team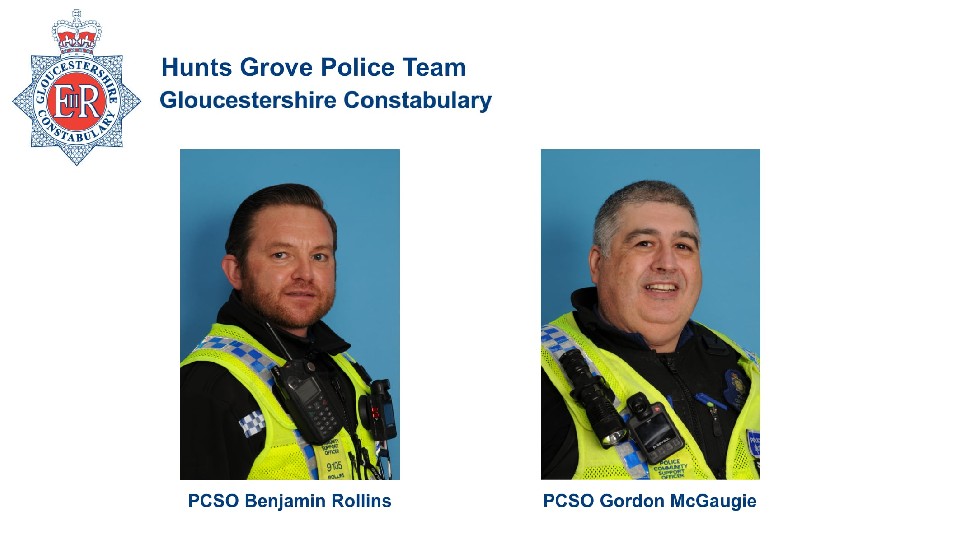 PCSO Benjamin Rollins and PCSO Gordon McGaugie are your named dedicated officers for the area of Hunts Grove.
Please feel free to make contact for general advice on the following e-mails.

Benjamin.Rollins@gloucestershire.pnn.police.uk
Gordon.McGaugie@gloucestershire.pnn.police.uk

Please note that these are for general advice only. Please do not report anything that requires an incident number to be created or requires immediate attention.

Use the following -
Emergency 999

Call 999 if:
a serious offence is in progress or has just been committed
someone is in immediate danger or harm
property is in danger of being damaged
a serious disruption to the public is likely
If you have a hearing or speech impairment, use our textphone service 18000.

Or text us on 999 if you've pre-registered with the emergencySMS service.

If English is not your first language, we use a language line service so a translator can speak to the operator on your behalf.

Silent 999 calls
If you're in danger but you can't talk on the phone, you should still call 999, then follow these instructions depending on whether you're calling from a mobile or a landline.

Non-emergency 101
Call 101 for non-emergency enquiries.