Construction traffic passing in front of the school and into completed residential areas is prohibited under the planning permission for Hunts Grove. This is for safety as much as reducing noise, mud, and other impacts on residents.
Today, with the assistance of the Stroud District Council planning enforcement team, we, unfortunately, have been forced to take action against Crest Nicholson and Vistry (Bovis Homes, Linden Homes).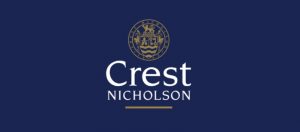 This has been an almost daily battle for the last two years with variable levels of success in getting the developers to stick to their legal commitments. Individual representatives of the developers that work together with the Parish Council have been trying their best to assist when we have reported dangerous situations to children in front of the school or HGVs getting trapped in residential areas where they should not be going.
Construction traffic should not be crossing the school or going through completed residential areas of Phase 1 and Phase 2. There is a dedicated construction route that accesses the site from the B4008 at the west of the site.
Crest did have a traffic marshal stationed on Marconi Drive to intercept construction traffic and turn them around. You might have also noticed increased construction traffic signage on Waterwells Drive, however, the construction traffic doesn't seem to take any notice!
Crest's Position Has Changed
The Parish Council has always held Crest Nicholson ultimately responsible for compliance with the legal agreements on construction traffic management – they are the master developer of the overall site.
Recently, since David Wilson Homes and Bellway Homes have completed their sites, this has left only Vistry (Bovis Homes, Lindon Homes) with operations on-site, therefore Crest Nicholson has increasingly stated that they are not responsible and all incidents should be Vistry responsibility to resolve.
Crest Nicholson has also removed their traffic marshal.
The Parish Council disagrees. Also, it hasn't been able to get any response from Vistry in recent weeks.
We Have Checked the Legal Responsibility
Together with our colleagues at Stroud District Council planning team, the Parish Council has established that the legal responsibility does in fact lie with the master developer Crest Nicholson. The construction traffic management and site plan are defined in the outline planning permission for the whole site and Crest Nicholson is the only developer signatory to that agreement.
Any non-compliance to that agreement can only be legally enforced with Crest Nicholson. Day-to-day operations on-site may be coordinated by Crest Nicholson and other developers it has sold land to (i.e. Vistry), however, that is not a matter to concern the Parish Council when reporting safety and amenity issues on-site.
The Parish Council has a Zero Tolerance Where Child Safety is Concerned
Construction Traffic should be managed according to the management plan approved by planning. It's straightforward and shouldn't be rocket science to professional developers such as Crest Nicholson.
The Parish Council continues to ask that this matter be taken seriously and further measures put in place to fix signage, control access with a traffic marshal if necessary, and fine suppliers that do not follow instructions.
Stroud District Council planning enforcement has today opened an investigation, case reference EN22/0158