We had the honour of meeting our colleagues from Quedgeley Town Council (QTC) on August 5th, 2022. Thanks to QTC Chair Steve Smith, Town Clerk Jacquie Webster, and HGPC Clerk Julie Shirley for making this meeting happen.
As neighbours, we have many shared challenges and opportunities as you can imagine, so this first meeting enabled lots of discussions on many matters that we hope to cooperate on in the future.
"QTC has been on my radar for a couple of years as I had done an assessment of the local council's budgets, precepts, and responsibilities in the councils surrounding Hunts Grove as part of our planning to get the new HGPC off the ground", says HGPC Chairman Cllr Mark Ryder
"What stood out to me is that QTC managed all of the village sports and community facilities, something we aspire to at Hunts Grove. Over half of QTC's budget is covered by income from these facilities, some £250k per annum! The result is that with a budget of £0.5m, QTC only needs to set its council tax precept at half the budget – a very impressive position to be in. Key to this success is the effective running of the council-managed facilities such that they are not a financial liability to the town and in fact provide an income stream to finance the council's activities. From what I can see, QTC is an exemplar local council and we can learn a lot from their best practice"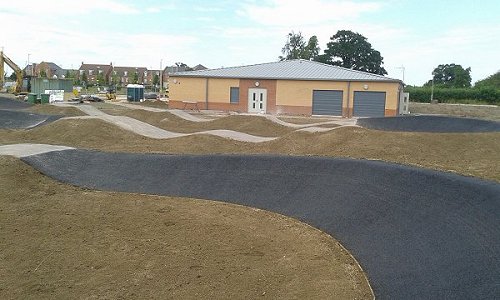 QTC has offered to assist HGPC as we hopefully become responsible for the open spaces and community facilities (eventually) coming to Hunts Grove.
As well as the many shared areas of interest, one of our main impressions from the meeting was the professional, yet fun and casual approach of the QTC councillors. This is something we very much promote at HGPC as well, so it was good to see the same "atmosphere" at QTC as a larger council. As volunteers, we are all there to get things done for our community and it helps if there is a fun and lighthearted way of working between councillors. This is not always the case in councils, as highlighted by the viral Handforth Parish Council committee meeting!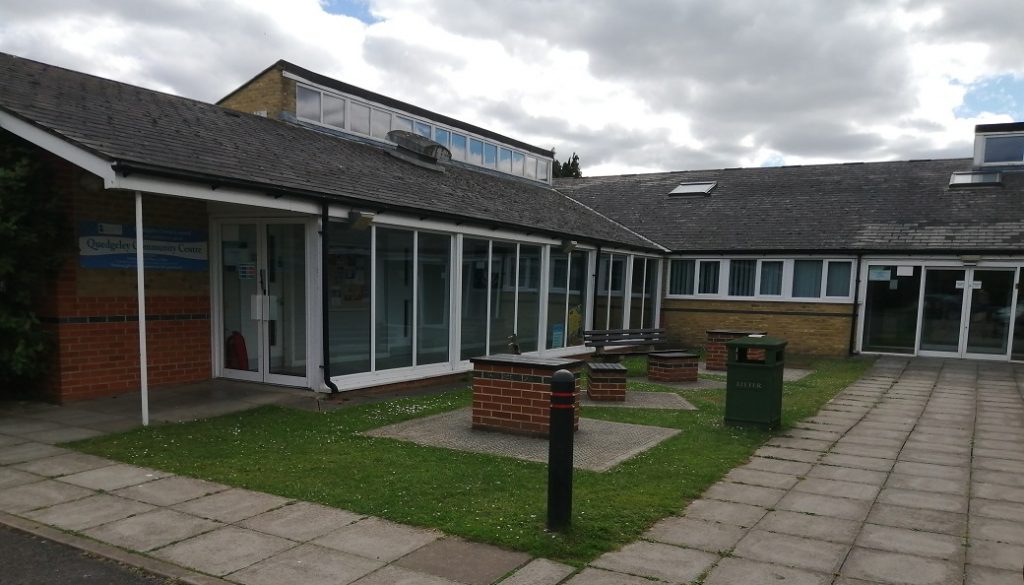 The meeting closed with a commitment to keep in touch, plus an invite to the next QTC full council meeting. Cllr Ryder and Cllr Meecham attended this on 15th August and were impressed by the fact the meeting was completed in just one hour! This compares favourably to the HGPC meeting which often approaches 3hrs. The key difference is that as a small council, most HGPC business is discussed at the full council meeting, as opposed to the larger QTC which has many matters discussed at separate committee meetings, meaning that the main meeting focuses on the committee recommendations or matters for voting.
---
Footnote: HGPC is considering increasing its number of councillors from 5 to 9 at the next election in 2024. Hunts Grove's population was approximately 80 in 2012, and now 10 years later we are at over 2,500. Over the next 10 years, the population will be over 7,000. Therefore the council will become larger and hopefully representative with councillors from all phases of development. A lot also depends on whether we win our campaign to manage locally the village's open spaces and facilities rather than a remote management company.
We are thinking ahead with the hope that our local management strategy will succeed. Want to be part of the council? Why not register your interest and/or speak with one of our councillors.