The Parish Council has been contacted by a resident concerned about the safety of Hedgehogs around the village and asking whether warning signs could be installed on the main roads.
All the primary roads at Hunts Grove are currently privately owned and maintained by Crest Nicholson rather than being under County Council control. Usually, it would be the County Council Highways Department that would ultimately respond on these matters. This does not stop us from installing signs, however, the approval process would need to be followed and also agreed with the developer.
The approval process includes the County Council seeking permission from the Department of Transport. The approval is dependent on data and is only approved on sites where there is a high accident rate. They advise residents to start collecting data and plot on a map where the issues are. This would need to be over a prolonged period, i.e a couple of seasons.
More Information: https://www.gov.uk/government/news/new-road-sign-to-improve-road-safety-and-protect-animals
The parish council is interested to hear from any residents that would like to pursue this approval and gather the necessary data. Please contact clerk@huntsgrove-pc.gov.uk if that is you!
In the meantime, councillors considered other measures we could take and researched the leading organisations and campaigns. Hedgehog Street is one such campaign and they are looking for "Hedgehog Champions" to support local efforts. You can find more information at their website: https://www.hedgehogstreet.org/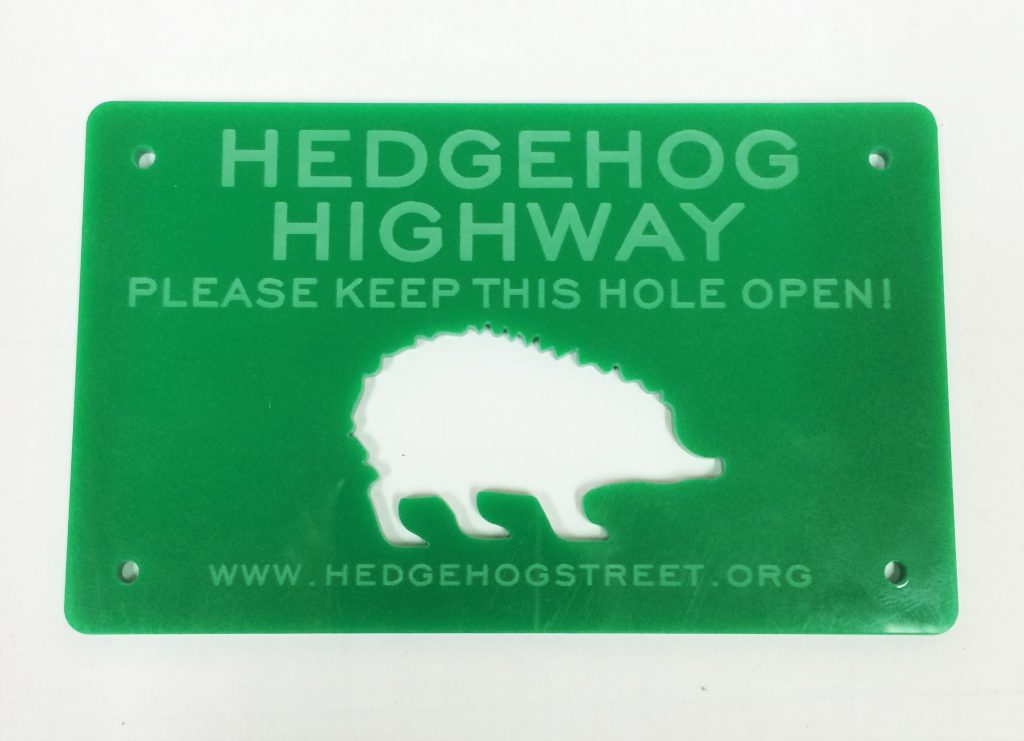 The Parish Council would like to support their "Highways for Hedgehogs" scheme and has purchased some signs that can be used in help hedgehogs and also show your support. If you would like to participate, why not read more about it at the link below and also request a free "Hedgehog Highway" sign from us (Residents Only) via clerk@huntsgrove-pc.gov.uk